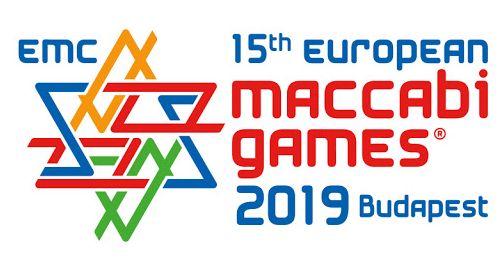 Following the 2015 Berlin Games, both Basel and Budapest submitted applications, competing for the spot to host the 2019 Games.
On November 15, 2015, at the Congress of the European Maccabi Association held in Budapest, the leaders of the Maccabi member states finally voted by a large majority in favor of the Maccabi VAC tender in Budapest. Many factors contributed to the success of the application. The geographical location of Budapest, its easy accessibility, its vision of the future and its cultural, historical and Jewish heritage served as a convincing argument for the Hungarian capital. In addition to diversity, the many international sports events taking place in the city and the related sports infrastructure built around them have increased the chances of winning votes, which has been further strengthened by past international successes of famous Hungarian Jewish athletes and sports leaders.
It is important to note that the Maccabi Europe Games were first held in Prague in 1929 and since then, no event has taken place in this region. So, after 90 years, the Maccabi Europe Games is back to its roots, and the event is not only about local Jews and their society, but also an important regional event.
The 15. Maccabi Europe Games took place on July 29th – August 7th, 2019. During these 10 days, the largest multisport event ever took place, with nearly 3,000 participants from 42 countries. The Hungarian delegation deployed the largest team of all time with 250 participants.
Adam Jusztin, co-chairman of the organizing committee and chairman of the Maccabi VAC, has participated in numerous Maccabi Games as an athlete and sports organizer.
He believes that they have met all the requirements and left no sense of unpreparedness, and he is extremely proud of the results of the Hungarian team. "I predicted 30 medals for the Hungarian team, but their results far exceeded expectations: 49 gold, 28 silver and 23 bronze medals were collected in total", similar to Germany or Great Britain.
To highlight the success of the Maccabi Europe Games in Budapest, he also quoted a message from a Hungarian Maccabi athlete, Tamás Kaufer: "It was a defining day in my life, I could take on my Jewishness, it was a liberating feeling."