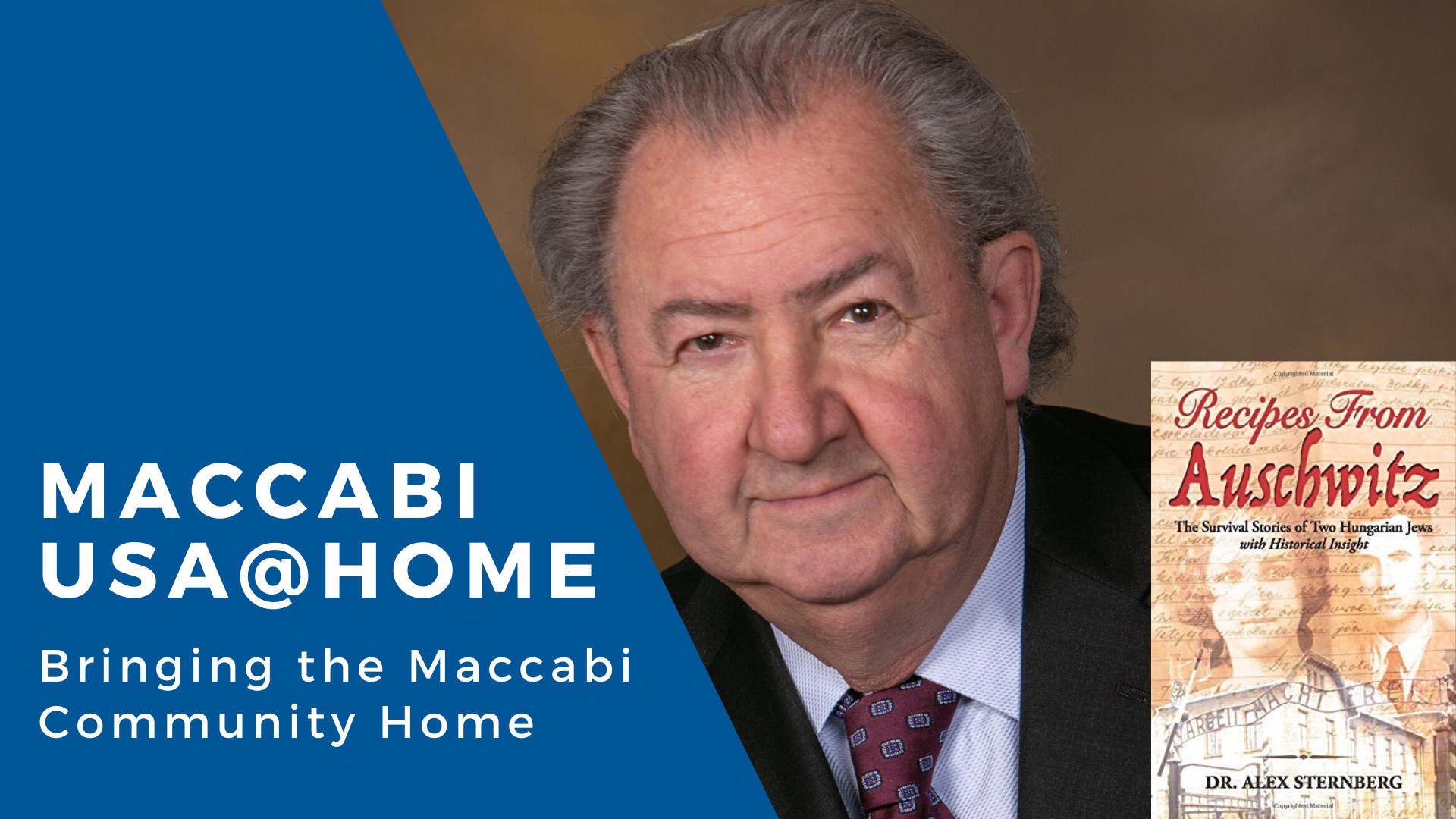 Megjelent a Magyar származású Maccabi USA vezető, Alex Sternberg könyve.
https://www.facebook.com/events/257905942018339/
Our next book will be Recipes from Auschwitz, Hosted by Author and Maccabi USA alum, Dr. Alex Sternberg. Join us for a discussion!
By July of 1944, nearly 600,000 Hungarian Jews had been ripped from their homes and deported to Auschwitz, victims of a fate that claimed the lives of millions by the end of the Second World War. Written by Dr. Alex Sternberg, Recipes from Auschwitz relates the once-marginalized story of Hungarian Jewry, among them the author's parents—Olga Elek, a lovely, cultured woman born into comfort, and Marton Sternberg, an Orthodox Chassid who raised himself from poverty into business success.
A beautiful fulfillment of a promise from a loving son to his mother, Recipes from Auschwitz highlights Olga's optimism and determination, brought to life through the sharing of recipes between her and her fellow inmates to bolster their hope despite starvation and great personal loss. The book also details Marton's deportation, his incarceration in Auschwitz, Bergen-Belsen, and Wüstegiersdorf following the extermination of his family, and the role his unshakeable faith played in his survival. Included in the book are Olga's recipes, which she memorized and recorded after her liberation, preserving the culinary and cultural legacy of a world now gone. This is the improbable love story of two Hungarian Jews who faced cruelty, near-death, and the loss of human dignity in Auschwitz, Bergen-Belsen, and Ravensbrück—and survived.
Based on the personal testimony of Marton and Olga as collected by the Spielberg Shoah Tapes, as well as the author's own intimate memories of his childhood around his parents' dinner table, Recipes from Auschwitz stands testament to love, resilience, and courage.
RSVP Here: https://us02web.zoom.us/meeting/register/tZAtcu-sqj4tE9M_NHE7xHxJirNPKdNzPrme