Híres zsidó sportolók és sportvezetők Magyarországon
A Maccabi VAC minden héten bemutat egy hazai zsidó sportolót, sportvezetőt, metszénást, edzőt, aki meghatározó szerepet töltött be a magyar és az egyetemes sportéletben.
Erbstein Ernő, Egri-Erbstein
(Nagyvárad, 1898. május 13. – Superga, 1949. május 4.) labdarúgó, edző.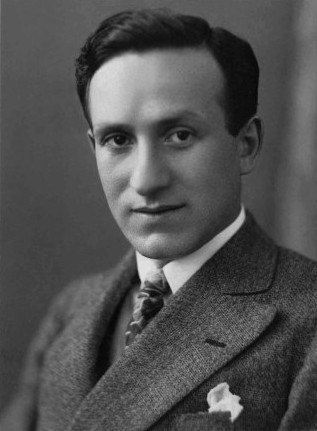 A Budapesti AK csapatában kezdte a labdarúgást 1915-ben. 1924-ben az olasz első osztályba szerződött, az US Fiumana csapatához. E következő szezonban a Vicenza csapatában folytatta pályafutását. 1926 és 1928 között az Egyesült Államokban játszott a Brooklyn Wanderers csapatában. Itt fejezte be az aktív labdarúgást. Teljes edzői pályafutása Olaszországhoz kötődött. 1928-ban az AS Bari csapatában kezdett dolgozni. Ezt követően rövid ideig tevékenykedett a Nocerina, a Cagliari együttesénél, majd visszatért a Barihoz. 1933-ban a Lucchese csapatához szerződött, ahol öt idényen át volt vezetőedző. 1938-ban a Torino csapatánál dolgozott, mint edző. A fasizmus olaszországi térnyerése és zsidó származása miatt 1939-ben hazatért Magyarországra. Azok közé tartozott, akiket Raoul Wallenberg mentett meg a biztos pusztulástól. A második világháború után visszatért Torinóba.
Ez az időszaka a Torino klub történeték legsikeresebb időszaka, melyet az olasz sportsajtóban Grande Torino-ként emlegetnek. Az 1948–49-es idényben az angol Leslie Lievesley segédedzőjeként dolgozott a csapatnál. 1949. május 4-én a csapat nagy részével együtt ő is meghalt, amikor repülőgépük Torino közelében, sűrű ködben leszálláshoz készülve a 675 m magas Superga dombon álló bazilikába csapódott.