Famous Jewish athletes and sports leaders
in Hungary
Every week, Maccabi VAC presents a Hungarian Jewish athlete, sports leader, pruner, coach, who played a decisive role in Hungarian and universal sports.
Tamás Széchy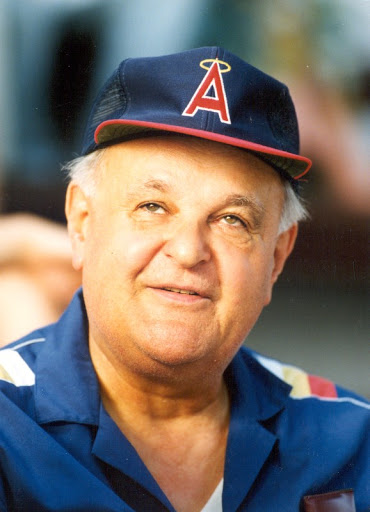 Tamás Széchy (Doboz, March 27, 1931 – Budapest, September 13, 2004) was a swimming coach. He studied at the Szegedi Kis István Reformed Grammar School in Mezőtúr. Initially, he was an athlete for Gyula MEDOSZ team, then for TFSE, later a weightlifter. He started his coaching career at the professional pools at Margaret Island with Jenő Bakó (coach of the FTC and the swimming team). He was not paid for his work; he was a "social coach". He came into contact with swimming in 1962, when he started working for the water polo team of the Central Sports and Youth Association (KSI) at the request of Dezső Gyarmati. Gyarmati was looking for a coach who would teach water polo players how to swim well. However, Széchy took the task more seriously. In January 1967, he founded the swimming department of KSI, of which he became head coach until 1976. His method was to visit the surrounding schools, look for those who wanted to swim, and deal with the more talented ones separately. They trained in the 25-meter pool at the Császár Baths. András Hargitay stood out from this team and was first known internationally at the European Youth Championship, where he became a two-time champion. The first Olympic success is also linked to the name of Hargitay, who won a bronze
medal in the 400 m mixed swimming race at the 1972 Olympics. In 1969, he organized the age competition system of swimming in Hungary (the so-called age group system). It is interesting that initially, Széchy did not yet have a degree in swimming coaching. He graduated from the College of Physical Education in 1970 with a degree in physical education teacher and coaching. He became a master coach for three years. In the early 1970s, successes came steadily, with Széchy students (primarily Hargitay and Verrasztó) bringing home medals from all international competitions. The first Olympic gold medal can be linked to Sándor Wladár, who won a gold medal in the 200-meter backstroke at the 1980 Moscow Olympics. The real success series came in the late eighties, Czene, Darnyi, Rózsa, Szabó and his other students constantly brought medals from international competitions. After KSI, he continued his coaching career in 1976 as the federal captain of the Hungarian swimming team. Between 1977 and 1999 he also worked as the head coach of the men's swimming team and was his federal captain until 2000. From 1977, he was first the coach of the Budapest Honvéd team, then of the Újpest Dózsa team, then between 1991 and 1993 he worked as the coach of the Budapest Police Sport Association. In 1993, he was elected vice-president of the Hungarian Swimming Association and again became the federal captain of the men's national team. By the end of the 1990s, he grew a little weary in his work, as the remaining members of the company had retired or continued to work for other teams. He went to the Komjádi swimming pool for a while, helping the young people (for example, he predicted the successes of Dávid Verrasztó and Dániel Gyurta). In 2000, he retired from coaching. He died at home in 2004, a few days after Gyurta's success in Athens. Among his students were several Olympic (Sándor Wladár, József Szabó, Tamás Darnyi, Attila Czene) and world champions (András Hargitay and Zoltán Verrasztó).