Famous Jewish athletes and sports leaders
in Hungary
Every week, Maccabi VAC presents a Hungarian Jewish athlete, sports leader, pruner, coach, who played a decisive role in Hungarian and universal sports.
Lipót Hertzka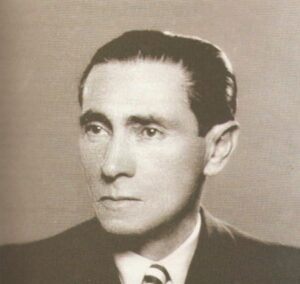 Lipót Hertzka or Lippo Hertzka (Budapest, November 19, 1904 – Montemor-o-Novo, Portugal, March 14, 1951) was a Hungarian footballer and football manager. As a player, he strengthened the Essener Turnerbund (now Schwarz-Weiss Essen) and Real Sociedad teams, playing in a striker position. He was the only Hungarian Real Madrid coach, Santiago Bernabéu himself brought him to the club. Under his leadership, Real Madrid won their first championship in the 1931-32 season. As a coach, he won three championship titles with Benfica.