Famous Jewish athletes and sports leaders
in Hungary
Every week, Maccabi VAC presents a Hungarian Jewish athlete, sports leader, pruner, coach, who played a decisive role in Hungarian and universal sports.
Anna Sipos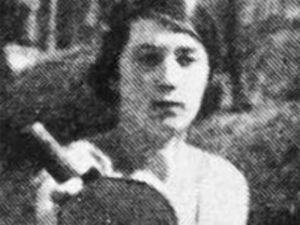 Anna Sipos (Szeged, February 23, 1908 – Budapest, January 1, 1988) was an eleven-time world champion table tennis player. Originally a bank officer, Sipos became a table tennis player at the NSC (National Sports Club) from 1925, at the BSE (Budapest Sports Association) from 1929, and from 1929 to 1932 at the MÚE (Hungarian Swimming Association). She achieved outstanding results in table tennis. Between 1928 and 1939, she participated in the Hungarian national team 40 times. Between 1929 and 1935, she won a total of twenty-one medals at the world championships, including eleven gold medals, making her the second most successful Hungarian women's table tennis player after Mária Mednyánszky. In addition to two individual world championship titles, she won five in a women's doubles with Mária Mednyánszky, and two in a mixed doubles with Viktor Barna and one with István Kelen. She retired from active sports in 1939. From 1949 to 1950, she was the federal captain of the Hungarian women's table tennis team, then an employee of Electrical Works, and later of the Sports Betting and Lottery Directorate.