Famous Jewish athletes and sports leaders
in Hungary
Every week, Maccabi VAC presents a Hungarian Jewish athlete, sports leader, pruner, coach, who played a decisive role in Hungarian and universal sports.
Jacobi Roland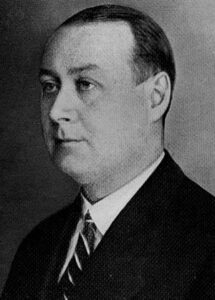 Jacobi Roland, Beszterczey-Jacobi Roland (Banská Bystrica, March 9, 1893 – Budapest, May 22, 1951) four-time world champion table tennis player, tennis player, sports manager. He was a table tennis player and tennis player at BBTE (Budapest Buda Gymnastics Association). He has achieved outstanding results in table tennis. From 1925 to 1928, he participated in the Hungarian national team. At the first World Table Tennis Championship in London in 1926, he won the world title in singles, in a men's pair with Dániel Pécsi and as a member of the Hungarian team. At the same World Championships, he won a silver medal in mixed doubles with Englishman G. Gleeson. At the 1928 World Championships in Stockholm, he finished third in pairs with Zoltán Mechlovits. After the World Cup in Stockholm, he retired from active sports and became president of the tennis department at BBTE, later vice president of the association.