Kfar Maccabiah
‏תשרי תש"פ | September 2020
Ushpizin – Our Special guests in the Succah
Returning to a true hospitality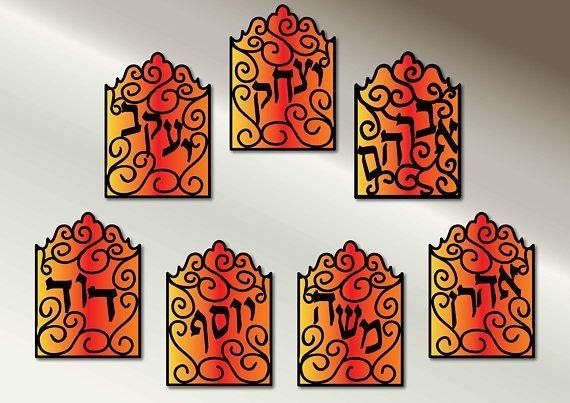 Dear Friends,
One of the beautiful traditions of the Festivity of Succoth is the Ushpizin, our welcoming of seven extraordinary guests who one after another in succession visit each and every Succah during the seven days of this Festival. They are the forefathers and the greatest leaders of the ancient People of Israel: Avraham, Yitzhak, Ya'acov, Yosef, Moshe, Aaron and David. We are required to leave an open seat for them, and it is customary to place holy books on it.
Why choosing these extraordinary guests at The Festivity of Joy[1] ? We learn that each of them moved many times during their lifetimes: Our father Avraham left the land of Haran at God's command to go to the Promised Land; although Yitzhak never left Eretz Israel, he moved from place to place within its boundaries; Ya'acov escaped to Padam Aram from Israel; Yosef was taken in slavery to Egypt from Israel; Moshe and Aaron led the Jewish People to freedom from the captivity of Egypt to the Land that God gave us – even though neither had the privilege of entering Eretz Yisrael; David escaped to land of the Philistines while being persecuted by Shaul. Some — Avraham, Moshe and Aaron — improved their lives as a consequence of their migration; others — Yitzhak, Ya'acov and David — escaped present dangers and difficulties; finally one – Yosef — was forced into an exile which eventually saved the nascent Jewish People from a terrible famine.
In all cases, these outstanding figures were in need of help, warmth and hospitality in their new places. Many did not find it, and suffer intensely until they were able to deal with their new situation of weakness.
The message of our guests, the Ushpizin, is simple and deeply powerful: everyone is weak at some time, and all of us need assistance, love, help and caring, even such monumental personalities as our Biblical forefathers. By welcoming the Ushpizin we express the obligation of opening our homes to guests and the giving of Tzedakah – supporting less fortunate people. Only then we can really make of Succoth "HeChag" ("The Celebration"), when we include "… the stranger, the orphan and the widow within your gates" (D'varim –Deutoronomy 16:14).
In these days and months of pandemic, may the fragility we feel deepen our sensitivity towards the weakness of the entire human race, to go out, together, hand in hand, determined and resolute to help each other – to leave an open seat, in our Sukkah, for those in need.
May this Succoth be a celebration of hospitality, love and caring of our brethren and of all humankind.
With best wishes,
Chag Succot Sameach!
Chazak ve'ematz!
RABBI CARLOS TAPIERO
Deputy Director-General &
Director of Education
[1] "HeChag" – "The Festivity of Joy": Vayikrah XXIII, 39, 41; Bamidbar XXIX, 12; D'varim XVI, 14; I Melachim VIII, 2; Yechezkel XXXXV, 25; Nechemiah VIII, 18, Mishnah Rosh Hashanah I, 2