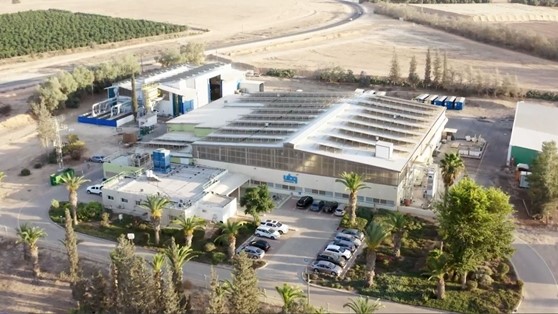 Dear friends,
Sometimes God gives us the opportunity to see History itself, in Capital Letters, unfold in front of our own eyes.
We are now close to the Festivity of Tu BiShvat[1], when the people of Israel in the Land of Israel will visit the country's forests to celebrate with concrete actions the value of Nature in our lives and, in particular, the bond that unites the Jewish people with the Promised Land. Tu BiShvat has today become the national ecology holiday in Israel and around the world, signaling the responsibility we have towards Nature and the future sustainability of Humanity on this planet of which we are all part.
There are many factors that damage Nature. Among the most tremendous: the use of plastics and the exorbitant production of residual garbage by each family. Both factors combine when we dispose of our waste day after day – kilos and kilos of waste, including significant amounts of plastics in containers, bags and bottles.
A friend from my early days as a new immigrant to Israel and my roommate in the first year of college in Jerusalem, Tato Bigio – along with other brilliant minds in the country – decided to repair a fundamental part of the damage that all of us without exception cause to this planet daily by recycling the garbage that we produce and transforming it through a sophisticated process into a variant of the plastics that we need and use. In other words, he aimed to make from our waste – from that indiscriminate waste that we generate – production materials.
Tato and his partners called their miraculous new raw material "UBQ." Tato explains, "…it is a highly recyclable and sustainable thermoplastic material made entirely from household waste, replacing conventional petroleum-based plastics. UBQ's solution provides the world with the transition to a circular economy, the reduction of greenhouse gases and the preservation of natural resources for our future generations." So revolutionary is this discovery that a UBQ mega-plant is already being installed in the Netherlands, in addition to the original one in Israel's Negev at Kibbutz Tzeelim. The next steps are the establishment of plants on all continents –  North and South America, Asia, Australia and Africa.

Israel is this marvelous country that has produced people who want to keep it so wonderful. We are so fortunate here to have members of our society like Tato Bigio, who thinks of solutions to the most pressing problems for the future of the country… and, also, for all of Humanity. This is exactly what the prayer that we raise daily, Aleinu leshabeach, refers to when we pray that of "letaken Olam beMalchut Shadai", "to repair the world in the Kingdom of God": it is about that partnership between God and the men and women which complete the Divine work – the opportunity God gives us to take part of his Work. This makes a better world – sometimes, introducing good changes to Nature, and, other times, repairing the damage that we have caused to it.

In these days in which we celebrate the renewal of Nature symbolized in the flowering of almond trees in the Northern Hemisphere of which Israel is part… thank you, Tato, for creating and producing from our small-great State of Israel this restorative action for the entire planet!

May the sweetness of the fruits that we consume on this Tu BiShvat be the omen of hope, joy and a better future for all humanity – so in need of light in these still fateful days.

May God want us to bear fruit in all areas of our action, understanding that ecological actions are good and imperative for our future in this Planet.

In this celebration of Tu BiShvat, may we root our souls in renewed commitment to the Land of Israel and the State we build within it, marvel at the fruits that have flowered from its profusion of greenery and renew our commitment to the promise it holds of our future growth and development.

Tu BiShvat Sameach!

Chazak ve'ematz!

RABBI CARLOS TAPIERO

Deputy Director-General & Director of Education 

Maccabi World Union

[1]  The name Tu BiShvat is a Hebrew Date: the 15th Day of the month of Shvat.  In Hebrew alphabet numerology, the letter Yud stands for 10, so for example 11 is Yud-Aleph; 15, however, is not Yud-Heh because that would form one of the names of HaShem.  Thus 15 is formed from Tet (9) & Vav (6).