Famous Jewish athletes and sports leaders
in Hungary
Every week, Maccabi VAC presents a Hungarian Jewish athlete, sports leader, pruner, coach, who played a decisive role in Hungarian and universal sports.
Zoltán Mechlovits
originally Ármin Mechlovits (Budapest, 1891 – Budapest, March 25, 1951)
six-time world champion table tennis player, coach, sports manager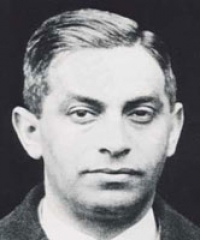 From 1908, he was a table tennis player at MTK (Hungarian Athletics Circle) for 30 years.
Between 1925 and 1930, he appeared in the Hungarian national team 36 times. He won a total of 11 medals, including six gold medals at the World Championships since 1926. He resigned from the national team in 1929, but continued to compete in his association until 1938. He has done an outstanding job for the spread and promotion of the sport in Hungary. He wrote the first Hungarian table tennis rulebook. In 1924, he became one of the founding members of the Hungarian National Table Tennis Association. From 1930 to 1937, he was the federal captain of the Hungarian table tennis team. Under his leadership, the Hungarian team won a total of 33 world championship gold medals, making it the most successful national team in the world.
Among his students, Viktor Barna became world champion 22 times, Mária Mednyánszky 18 times, Miklós Szabados 15 times and Anna Sipos 11 times.